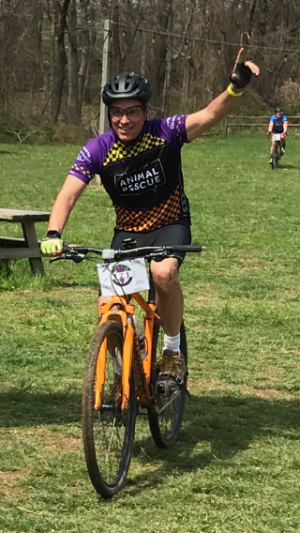 Spring is here, and I'm gearing up for the 2019 MLAR Gran Fondo! I'll be posting updates on my progress, both in preparing for the ride and in my fundraising. In the meantime, here's the background.
I'm still waiting for MLAR to set up their fundraiser so I can link to it, but my biking preparation has already begun. My first ride of the year will be the Gravel Grape Crusher (50k, mostly gravel and trails). I'll post some results after the event.
And while you're waiting, you might want to click over to Main Line Animal Rescue and check out what they're all about. Although I haven't started my fundraising for the year yet, you can always make a donation on the MLAR website.
UPDATE: First event of the season is over! I rode the Gravel Grape Crusher on April 13th, my first gravel ride. Next up, my first century: the French Creek Iron Tour.
---
Main Line Animal Rescue is 100% dependent on private donations, and all it takes is one dog or cat that needs an expensive operation to put a huge strain on their finances (not to mention that one reason why some people surrender their animals is because they can't or don't want to pay their medical bills). Please support the Birdie Medical Fund to help cover the medical bills of homeless animals.