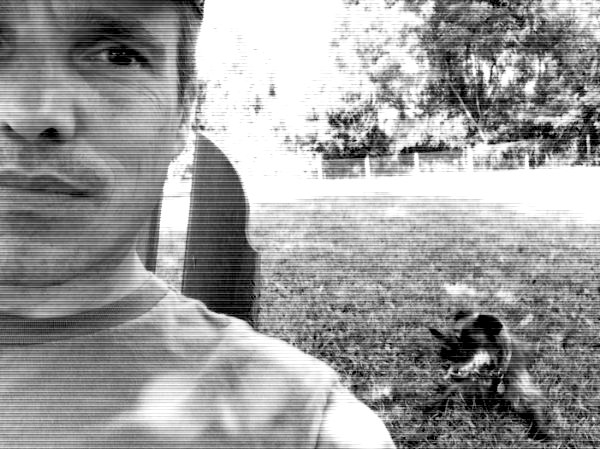 Most Recent Observations:
Weeping Demon repair

-

By popular demand (OK, one person asked me about it recently), here's an old post about my (then) recent repair of an Ibanez Weeping Demon Wah pedal (which conked out during an otherwise slammin' performance by an Irish band I play with). After our lead guitarist mentioned that it was the second of those he'd owned and… Read More »

Weeping Demon repair

How Your Peloton Bike Calculates Speed

-

Among the metrics displayed on your Peloton screen is "speed", presented in MPH with no explanation. I have been a daily Peloton rider for years, and I have always wondered how that speed is calculated. Recently, I though it would be nice to know how many watts I'd have to produce during a workout to… Read More »

How Your Peloton Bike Calculates Speed

The Red Baron

-

a Biography of Rittmeister Manfred Albrecht Freiherr von Richthofen NOTE FROM THE AUTHOR: In February 1999, when this page was originally posted, this was the Internet's primary resource on the Red Baron. Wikipedia has pretty much put an end to pages like this, but I leave it here, in more or less its original state,… Read More »

The Red Baron
About Brygs
The goal of the site (as I mentioned in my first blog post) is for me to exercise my writing and communicating muscles, and not (necessarily) to try to profess expertise on any given subject or to pour my heart (or at least my brain) out to the Internet. Still, to give this all some context, here is a very brief bio:
I have been employed with various Internet endeavors since the 1990s. I have worked as a web designer, developer, project manager, team lead, and consultant for a few decades, and I feel I can assert that I have a valid opinion when it comes to the internet related technology opinions expressed here. In addition, I have been a performing musician for more than a decade, and although I do not claim to be an expert, I can at least say comfortably that I am experienced.
So, thanks for coming to the site and reading some of what I have to say. As I mentioned in my first blog post, the point of writing is communication, and while it is possible to write when there are no readers, it is more rewarding when one's writing can be shared.
— Brygs, January 2018